As a psychiatrist who has worked at Bailey-Boushay House (BBH) since the '90s, Chet Robachinski, MD, has firsthand knowledge of the organization's life-changing impact. That is why he's donated to BBH over the past 21 years.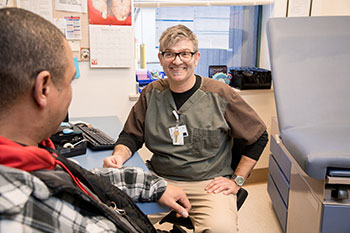 "I've seen so many people's lives get so much better — like a veteran going from being homeless and suffering from uncontrolled HIV and schizophrenia to, now, 10 years later, living in public housing and going back to school," Dr. Robachinski says.
Eileen Dupras, a Pediatrics receptionist and referral coordinator with Virginia Mason, gives part of each paycheck to BBH because she wants to help people like her brother, who has been living with a chronic illness since 1989.
"Bailey-Boushay House provides excellent care at a time when it's getting harder and harder to afford health care," she says.
Eileen and Dr. Robachinski are two of more than 500 Virginia Mason team members who donated $300,000 to BBH in 2018 — underscoring just how much they believe in BBH's mission.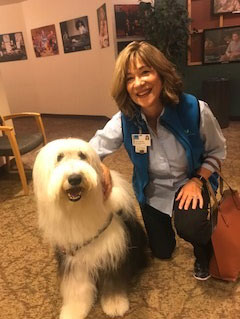 Employee giving has been a vital part of BBH's fundraising efforts since it opened in 1994. Virginia Mason team members donate through a variety of fundraisers, including our annual Employee Giving Campaign and online pushes like GivingTuesday. More than 1,400 Virginia Mason team members have donated $3 million to BBH, and donations have nearly doubled since 2014.
Their generosity helps BBH fund a long list of needs, including medical support for clients, a new homeless shelter, shower and laundry facilities and social outings.
"Many of our clients have been very marginalized. So, getting food, shelter and medical care, and also having the chance to go to a baseball game or hike with friends makes a huge difference," says Brian Knowles, executive director, BBH.