As employees of Virginia Mason, our team members enjoy the emotional benefits of working at a nonprofit facility, but are paid as hospital employees — a higher level of compensation (competitive pay and benefits) than the typical social service agency.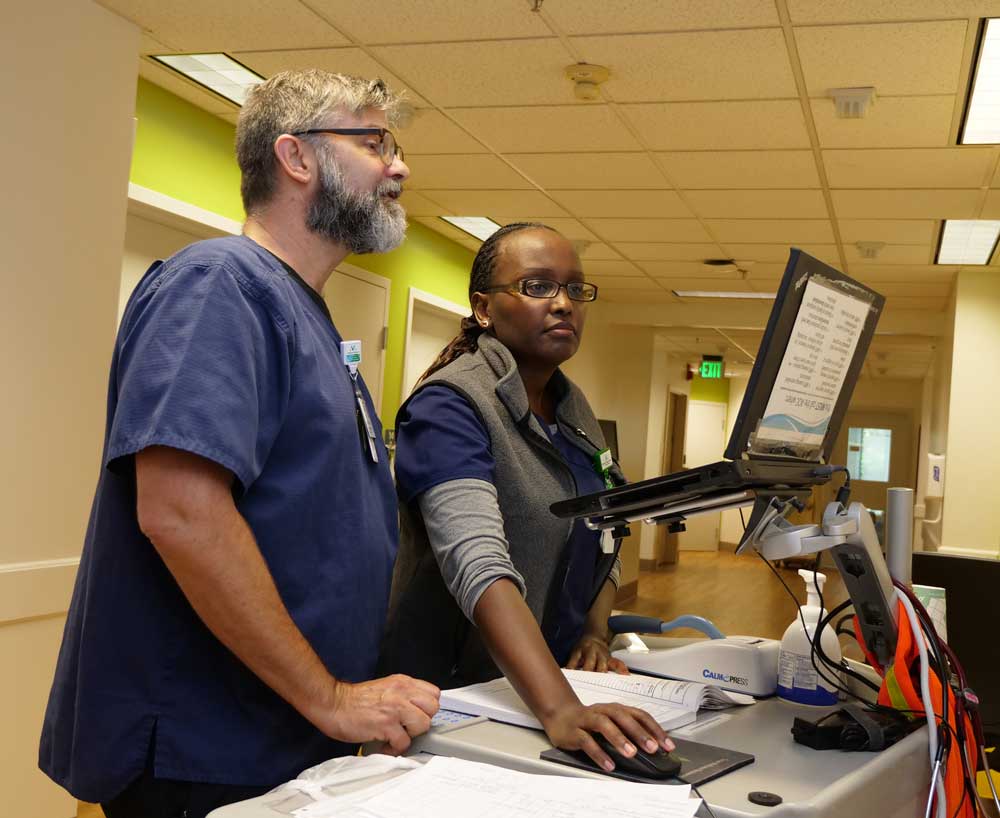 Which may be another reason our employees are more dedicated and committed than your average nursing care worker.
Our multidisciplinary team includes:
Nurses (RN and LPN) and Nursing Assistants
Physical Therapists
Social Workers
Food Service Workers
Housekeepers
Search our available job opportunities.
Because of our highest staff-to-patient ratio of any licensed nursing facility of its kind, we offer more patient contact, more support for partners and family members, more compassion, more understanding, and more opportunities to smile.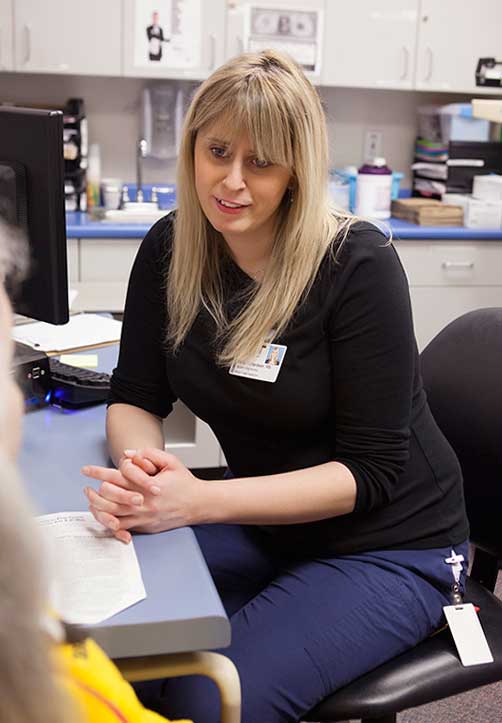 Team Member Profile — Kelly, RN
"My favorite part of the job is listening to and engaging with our clients. When they open up to you, it's the best feeling in the world. I think they represent a population that's really misunderstood. They all have a story. It's unbelievable what they've been through and survived."
Virginia Mason strives to create a culture of respect and inclusion. We are dedicated to providing employment to all without regard to race, color, religion, sex, gender identity or expression, sexual orientation, national origin or disability.