Community donations support vital care that transforms the lives of Bailey-Boushay House clients. The stories below illustrate a few of the ways these gifts make a world of difference.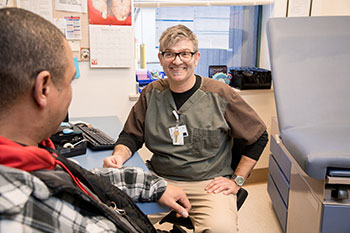 Employee giving has been a vital part of BBH's fundraising efforts since it opened in 1994. More than 1,400 Virginia Mason team members have donated $3 million to BBH and donations have nearly doubled since 2014.
Read more about how Virginia Mason team members are making a difference.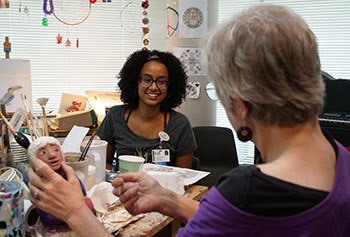 Describing someone as being "like family" says a lot about that person's value in your life. Bailey-Boushay House volunteers have always been like family to our clients — contributing more than 100,000 hours of time since we opened nearly 30 years ago.
Read more about how volunteers are helping to improve lives at BBH.