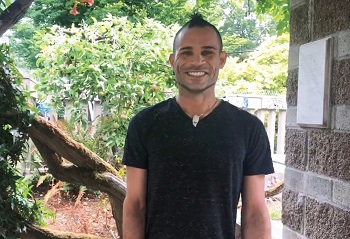 For Devain, life was chaotic before he found Bailey-Boushay House (BBH). Now he has a routine: Come to BBH for a hot breakfast and a cup of coffee. Play games or watch TV with other clients.
"Then I sit down with my care manager and discuss how I'm going to better my life," he says. "Coming to Bailey has drastically improved my life and given me resources to have a better future."
Devain is one of the many clients BBH has supported through all the ups and downs of the pandemic. Over the past year and half, BBH has taken extra steps to meet clients where they are and tailor services to their exact needs. Just ask Eric, who has struggled with addiction and was sleeping in his car before BBH.
"Bailey has this philosophy, they want to mold you but they want you to mold yourself first and they're just there to help," says Eric, who is now sober and working with BBH's team to find an apartment.
In the face of COVID-19, BBH's team has worked closely with clients to understand how to provide services and care that will benefit them the most.
"We're constantly listening to and taking direction from our clients to help develop the services we provide," says BBH Executive Director Brian Knowles. "We're reimagining our work. We're using this time to think not only about how we make sure our services are safer with or without COVID-19, but how they could be better."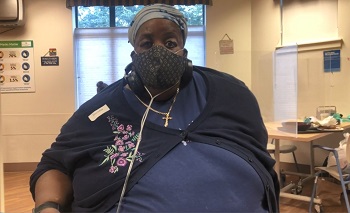 Over the past months, improvements have ranged from shifting how and when we provide meals to advancing the way we deliver health care and counseling. Now, we're offering hot meals throughout the day, so clients can come in any time and avoid creating a big crowd around mealtimes. We're also working to open the shelter for more guests, offering more on-demand crisis intervention mental health services and advancing how we assist people through chemical dependency counseling.
"My favorite thing about Bailey is the staff and the volunteers," says BBH client Glenda. "They smile and really listen to what you have to say, meet you where you're at and accept you as is. I get to play cards or watch TV with other clients, with someone who is recovering also. At Bailey, I'm surrounded by love."