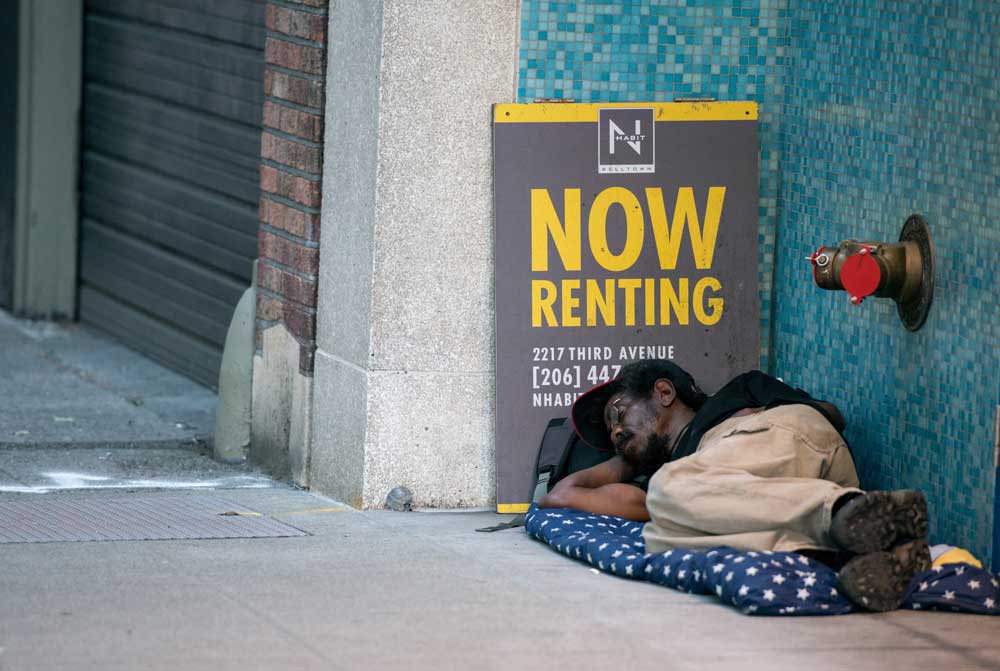 If you are homeless and have HIV/AIDS, your challenges can seem insurmountable. Especially if you also have mental health and chemical dependency issues. Every night, moment-to-moment survival is the priority. Taking HIV medications properly is not.
About one third of the clients in our HIV outpatient program are homeless. They have access to hot meals, showers, laundry facilities and more. But until recently, they were on their own after 4 p.m.
Bailey-Boushay House Homeless Shelter
With funding from the City of Seattle, Bailey-Boushay House now provides an overnight shelter for its homeless population. It is the first — and only — homeless shelter in the country that only serves people with HIV.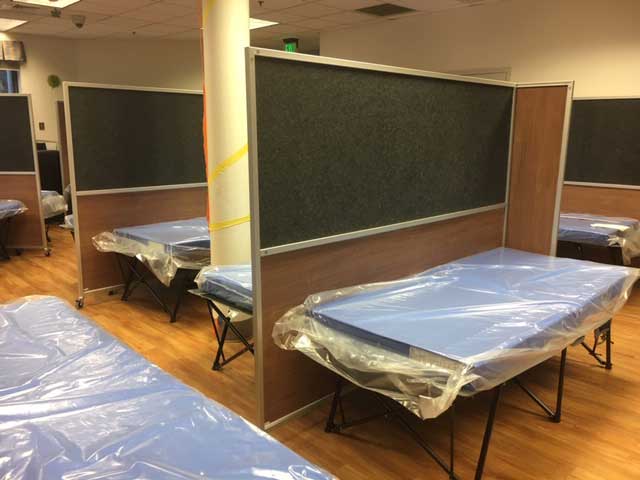 Every night, our big room and hallways are transformed into a 50-bed shelter. Cots, sleeping mats, blankets, pillows and privacy dividers all help create a comfortable, safe place to sleep. There are separate spaces for men and women.
Each guest has a container for storing personal items. Equally important, they have a place where they are respected and able to reclaim a measure of dignity.
Before the shelter opened, many of our clients would simply stay in the neighborhood, sleeping in people's yards, garages and doorways.
Most did not feel safe — and were, indeed, not safe — in the city's other shelters. Many were mistreated because of their sexual orientation. Some were mugged for their medications. A few died every year from extreme cold conditions.
With the safety of the night shelter and the services of our outpatient program, our most vulnerable clients now have the support they need to stick with their complicated medication schedules.
The next step is to transition them into permanent housing through our Housing Stability Project.