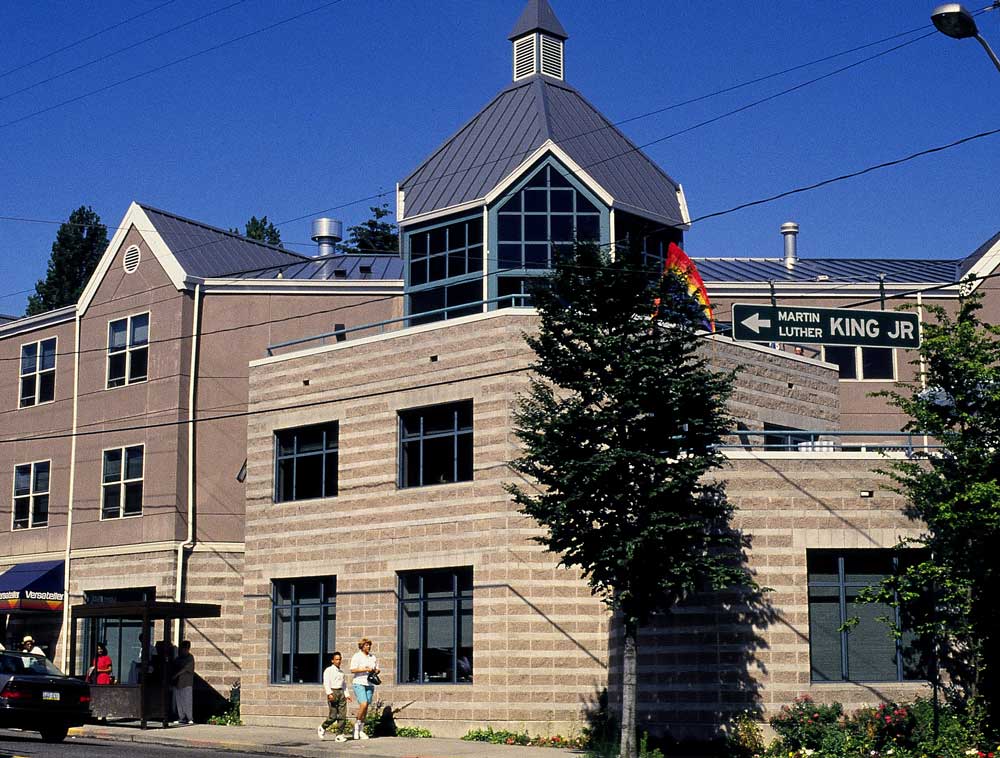 Visiting Bailey-Boushay House
2720 East Madison
Seattle, WA 98112-4738
Bailey-Boushay House is on the corner of E. Madison St. and 28th Ave. E. in Seattle. For additional direction information, including public transportation options, visit getting to Bailey-Boushay House.
Visiting Hours
Bailey-Boushay House is open for outpatient services every day of the year from 6:30 a.m. to 4 p.m. The outpatient shelter is open 4 p.m. to 6:30 a.m.
Inpatient clients may receive visitors 24 hours a day.
Out-of-town visitors can contact BBH for a list of local accommodations. Additional information can be found on the Virginia Mason Accommodations and Amenities page.
Contacting Patients
Phone: (206) 322-5300
General Information
There is no smoking allowed anywhere on the Bailey-Boushay House property.
Free Wi-Fi is available to patients and visitors.