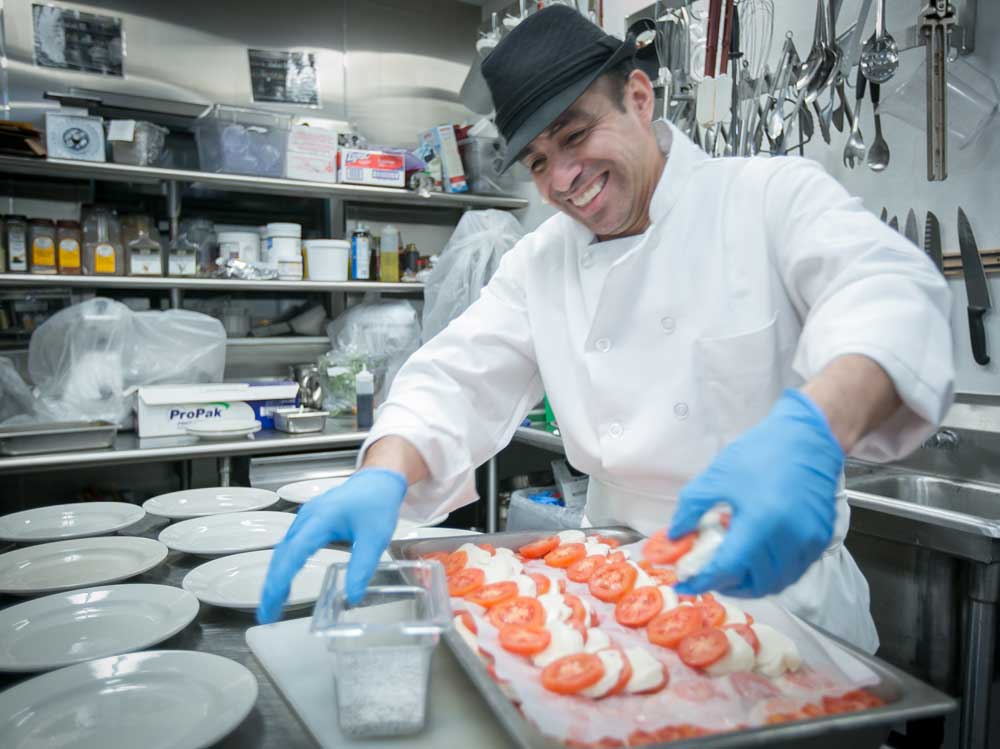 The Bailey-Boushay House (BBH) Nutrition Program is a vital service that has helped thousands of inpatient residents and outpatient clients. For 40 percent of BBH's outpatient clients, the kitchen often provides the only full and nutritious meal they get during the day. For residential patients, the kitchen prepares customized, individual meals based on their specific health status and needs.
Patient Menus
Special Diets and Nutrition
The clinical dietitians at Bailey-Boushay House help residents and clients learn to eat healthier, without giving up taste. A diabetes education group meets weekly with education topics from healthy choices when food shopping in a convenience store to using electronic food stamps at farmers markets.
"Healthy eating is the ability to balance food that's good for the body and food that feeds the soul."
~ Shawntel Deloney, BBH clinical dietitian
Food Bag Program
Traditional food banks typically cannot serve the special needs of Bailey-Boushay House clients. That is why, in 2018, BBH began piloting their own new food bag program. Clients could fill two bags of shelf stable and ready-to-eat food. With client feedback BBH is learning how to keep improving the offerings, such as single-serving portions that are less likely to spoil.
By the end of 2018, Bailey-Boushay House will have will handed out around 8,200 sack dinners to its clients. The BBH food bank will have handed out around 2,700 month-end grocery bags to needy clients.
Family Meals
Family members are welcome to share meals with Bailey-Boushay residents.
Festive Meals
Bailey-Boushay House knows the value of celebration, as well as food. As executive director Brian Knowles says, "Coming together to share food and joy is good medicine for all of us." That is why BBH hosts special holiday meals for residents, clients and their loved ones. Sharing special meals gives everyone — residents, guests, volunteer servers, and team members — the chance to engage with each other in a fun social setting.